The Ohio State Buckeyes have strengthened their offensive line with the addition of Josh Simmons, a transfer from San Diego State. Learn more about this talented player.
Josh Simmons has joined the offensive line for the Ohio State Buckeyes after transferring from San Diego State. Simmons is predicted to have a huge impact on the club thanks to his remarkable abilities and expertise. Find out more about this gifted player and the contributions he makes to the Buckeyes.
Josh Simmons has been added by the Buckeyes via the transfer portal as a potential starter this year. Simmons played 799 plays as the starting right tackle last season while spending the previous two years at San Diego State. Josh Simmons, a rookie right tackle for Ohio State who transferred from San Diego State, is more concerned with getting better than securing a starting position.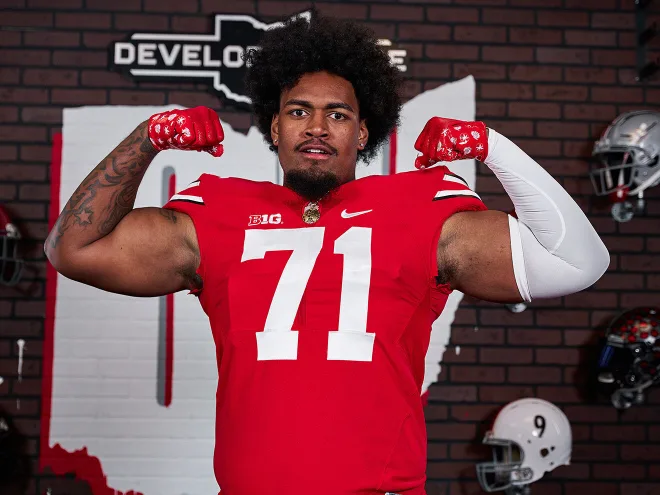 Who is Josh Simmons?
Josh Simmons, an offensive lineman with skill, just made the switch from San Diego State to Ohio State. He participated in 25 games for the Aztecs, starting in 22, and was selected to the second team of the Mountain West Conference in 2019. Simmons, who stands 6'6″ and weighs 315 pounds, adds bulk … Read more at FryingPanSports
Posted on Thu, 11 May 2023 02:38:55 +0000 at
https://fryingpansports.com/ohio-state-b...h-simmons/
Comments:
https://fryingpansports.com/ohio-state-b...s/#respond